Ras Al Khaimah Economic Zone collaborate to promote industrial growth and investments
2Feb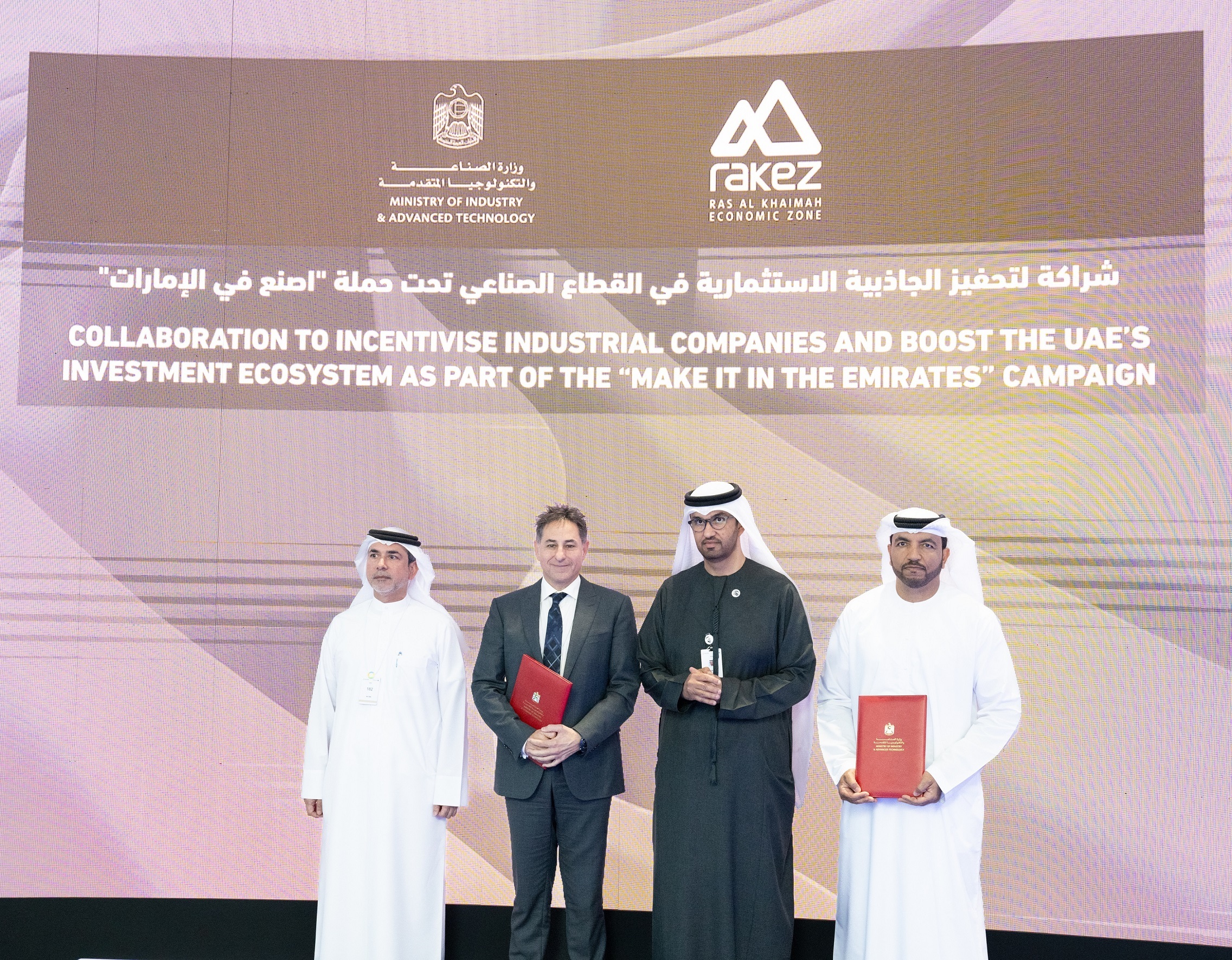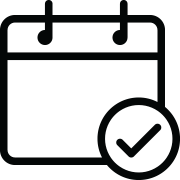 Monday, September 25, 2023

09:22:58 AM
ABU DHABI, 19th January, 2023 (WAM) -- The Ministry of Industry and Advanced Technology (MoIAT) and Ras Al Khaimah Economic Zone (RAKEZ) today signed a Memorandum of Understanding (MoU) to boost collaboration with the aim of accelerating the adoption of advanced technologies among industrial companies and enhancing the UAE's appeal as an investment destination.
Omar Suwaina Al Suwaidi, Under-Secretary of the Ministry of Industry and Advanced Technology, and Ramy Jallad, CEO of RAKEZ, signed the agreement on the sidelines of Abu Dhabi Sustainability Week (ADSW) in the presence of Dr. Sultan bin Ahmed Al Jaber, Minister of Industry and Advanced Technology.
Al Suwaidi said, "Our MoU with RAKEZ aligns with our commitment to boosting collaboration with government and private sector entities to drive the progress of our industrial sector. It serves the objectives of our national industrial strategy, Operation 300bn, to help create an attractive business environment for domestic and international investors looking to invest in the industrial sector. It also supports our objectives to enhance the growth and competitiveness of national industries, leverage innovation and advanced technologies in developing industrial solutions, and help transform the UAE into a global hub for future industries."
He added, "Through such partnerships, we seek to encourage more businesses to join our Make it in the Emirates campaign through offering a wide array of incentives. The UAE enjoys an advanced quality infrastructure that helps attract industrial investments and promotes the adoption of sustainable practices, in line with the country's approach to achieve climate neutrality by 2050. In addition, MoIAT offers enablers, such as finance solutions in collaboration with its strategic partners such as Emirates Development Bank, to help these investments grow and have a global outreach."
Commenting on the collaboration, Jallad said, "This agreement signifies an important step towards our common goal to further strengthen the industrial sector in the UAE and attract investments to the country by providing an ideal environment and competitive advantages to investors in various industries.
"This partnership is in line with RAKEZ's strategy and commitment to support industrial companies to move forward in expanding their business activities in Ras Al Khaimah, through our innovative solutions, cost-effective incentives, modern facilities, strong infrastructure and integrated online services that allow entrepreneurs to establish and expand their businesses in the emirate with ease. We are confident that this alliance will contribute positively towards positioning Ras Al Khaimah and the UAE as regional and global hubs for industrial investments," he added.
Under the agreement, the two entities will cooperate in programmes and initiatives under the National Strategy for Industry and Advanced Technology, Operation 300bn, and encourage industrial companies to join the UAE Industry 4.0 programme and undergo a readiness assessment. They will also promote the activities of the Champions 4.0 Network through encouraging industrial companies to participate and will incentivise companies to join and benefit from the National In-Country Value Programme.
The MoU also offers incentive packages to attract investment in industries, such as attractive rates for land, facilities and utilities, in line with the Make it in the Emirates initiative. The two entities will host joint roadshows and participate in events to promote investment opportunities, supporting the growth of industrial exports from factories in RAKEZ
Moreover, the two entities will join forces to enhance the participation of the industrial sector in the technical committees concerned with the creation of standard and technical regulations, as well as facilitating the decarbonisation of the industrial sector in the UAE, in line with the objectives of the UAE Net Zero by 2050 Strategic Initiative.

Muhammad Aamir / Khoder Nashar