Put on your VR glasses and meet the Dutch
12Jul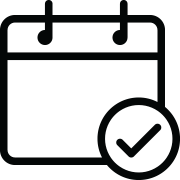 Monday, September 25, 2023

09:39:27 AM
Starting the first of October, the UAE hosts one of the biggest exhibitions in the world, the Dubai Expo. From the 190 nations visiting, the entrepreneurial Dutch are joining in too. And this Expo and during the events in the Expo-months, they are bringing something special, the Virtual Gateway NL. 
As the name already indicates, this gateway is an immersive digital experience that tells the story of Dutch innovation and entrepreneurship in finding solutions to worldwide challenges. The films are mostly in the domains of food, water, energy and sports. Using the fascinating possibilities of VR, this platform is breaking physical barriers and inspiring companies and governments around the world to improve and evolve. Second, this gateway connects you with the people behind the integrated solutions.  
Being one of the business partners of NLinBusiness, the creators of this platform, we want to give you the opportunity to experience the Virtual Gateway NL already now. You can do so by visiting the website, here you can see the films in 2D. However, the more immersive 3D experience is available in Dubai already too. Our colleagues from the Netherlands Consulate General welcome you to experience the VR films on a true VR device or we can send you a cardboard VR device.  
Do you want to know more about integrated solutions for water, energy, food and sports challenges?
Click here .
Do you want to feature your solution in the Gateway, get your own VR Cardboard or anything else? Please contact Tanneke Egbers at tanneke@nlbcuae.com
NLinBusiness, your guide to international business.